to the award winning
Tucson Antique Mall
Please click ⇒ HERE ⇐ to view our latest statewide article in the
Antique Register
First of all, Tucson Antique Mall is Tucson's original multi – dealer antique mall . . . established in 1993. 
Secondly, we're at @ 3130 E. Grant Road @ Country Club (Southeast Corner) with the red, white, and blue awning. 
Finally, our specialty is offering the best Southwest Turquoise Jewelry in Tucson (and at the best prices)!
---
WE ARE OPEN!
Normal Days & Hours of Operation:          
Tuesday                10:00 a.m. to 5:00 p.m.
Wednesday          10:00 a.m. to 5:00 p.m.
Thursday              10:00 a.m. to 5:00 p.m.
Friday                   10:00 a.m. to 5:00 p.m.
Saturday              10:00 a.m. to 5:00 p.m. 

Sunday / Monday            CLOSED  

                

  
Youtube video tour ⇑ ⇑ viewed daily worldwide!
Most notably, the Tucson Antique Mall is at the

Southeast corner

of Grant Road & Country Club (the blue building with red stripes and red, white & blue awning!)
Also, we are between Temco Heating & Cooling and ChickeNuevo. Likewise, look for us directly across the street opposite from Doolen Junior High School.
In addition, our large rear parking lot can be accessed via the driveway on the East side of our mall between Temco and the American Antique Mall. Most noteworthy, our large street monument sign is on the East end of our building.
As a matter of fact, please Click ⇒

HERE ⇐ for a

street view

of our mall
Also, here is the Google Map

 to our central Tucson location ⇓  ⇓
If you have items to sell, please contact us at:

E-mail: dwightandchristy@gmail.com (Please also attach pictures and measurements if applicable).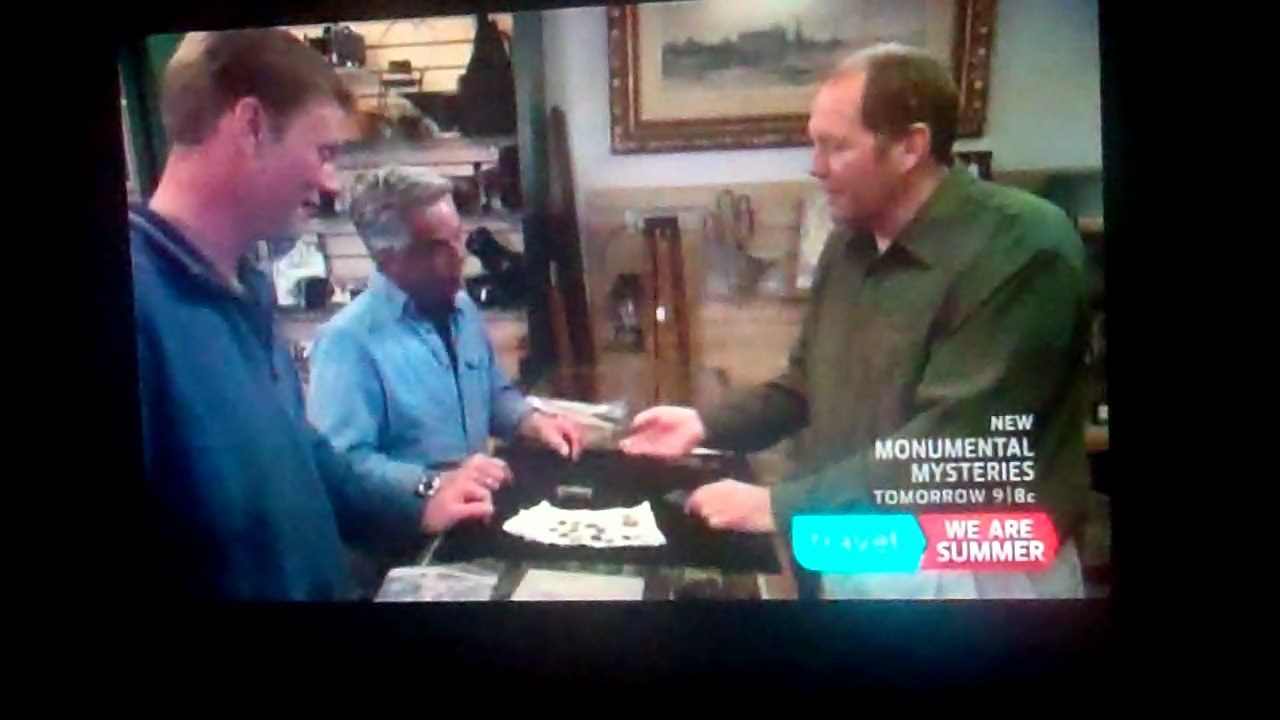 Dwight was the featured appraiser on "Dig Wars – Ruby, Az ©." Dwight appraised jewelry, coins, and relics on the Travel Channel © first aired on July 3, 2013.
A few of the items we carry:
FIRST OF ALL, WE SPECIALIZE IN VINTAGE NATIVE AMERICAN INDIAN TURQUOISE JEWELRY

EQUALLY IMPORTANT, WE SELL AMERICAN INDIAN ITEMS INCLUDING RUGS, BASKETS, ARTIFACTS

BY THE SAME TOKEN, WE SELL MINING RELICS INCLUDING OLD BOXES, LAMPS, ETC.

NOT TO MENTION, WE SELL FINE ART, LITHOGRAPHS, AND OTHER OBJECTS D'ART

IN ADDITION, WE SELL STERLING SILVER ITEMS: HOLLOW WARE & OTHER OBJECTS

ALSO FURNITURE: LARGE AND SMALL ACCENT PIECES

ADVERTISING INCLUDING GAS & OIL ITEMS & LICENSE PLATES

FINE JEWELRY, COSTUME JEWELRY, MEXICAN JEWELRY

TOYS, MARBLES, MODELS

ALSO, WE SELL RARE AND FIRST EDITION BOOKS, VINTAGE MAGAZINES & SHEET MUSIC

MEXICANA: FURNITURE, POTTERY, FURNITURE, ART & ACCESSORIES

IN ADDITION, WE SELL ORIENTAL ITEMS: FURNITURE, ART AND PORCELAIN

ALSO, MILITARY ITEMS: BAYONETS, SWORDS, UNIFORMS & ACCESSORIES

FINALLY, WE SELL WESTERN SPURS, COWBOY AND DISTINCTIVELY SOUTHWEST ITEMS AND EVEN MORE!
Please scan this code on your smart phone & like us on Facebook!
"Where you will find the BEST ANTIQUES that Tucson has to offer!"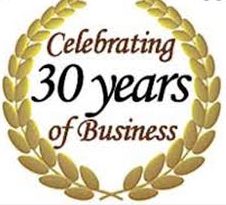 First of all, the Tucson Antique Mall is located in the heart of Tucson's oldest antique shopping district. Having opened 30 years ago in 1993, we are consequently THE destination for antique shoppers from Tucson and around the world!  Therefor, we are constantly complimented as having the best quality of merchandise in Tucson!
Especially relevant is that we are Tucson's oldest antique mall and has been honored with many distinguishing awards and published articles. Notably, we have won the prestigious "Best of Tucson" award for six years by The Tucson Weekly readers and staff. In addition, we won the "Tucson Favorite" award by Tucson Newspapers.
Hence, our store is clean, spacious, well lit, secure and professionally managed.  Most noteworthy, our knowledgeable and courteous salespeople are available to answer your questions and be at your service.  Due to merchandise being organized and displayed in such a orderly manner, you will truly enjoy your shopping experience here!  Because antiques are added DAILY to the mall's expansive inventory, there is always something new!  The Tucson Antique Mall is approximately 7,300 square feet in size and contains the proprietor's items, as well as other consignor's items. Additionally, we offer a customer "want list" for any items you may not be able to find!
Furthermore, enjoy cool refrigeration air conditioning in the summer months. Wide tiled aisle ways are wheelchair friendly and our spacious fenced rear parking lot will accommodate over 30 cars, as well as room for RV's.
In addition, for your convenience we accept Visa, MasterCard, American Express, Discover, Debit, and of course, cash (no checks).  Likewise, we also offer a 60 day lay-a-way plan for more expensive items.
In conclusion, in efforts to protect our consignor's fragile merchandise, we do not allow food or drinks.  Additionally, we do not allow tote bags, over-sized purses, backpacks or strollers.  As a result, due to our policies, please lock these items in your vehicle, or we will provide you a secure locker with lock and a key you can carry with you while you shop.  Finally,  your understanding and cooperation is appreciated!

WE ARE PROBABLY TUCSON'S ONLY PET FRIENDLY ANTIQUE MALL!
3130 E. Grant Rd. Tucson, AZ 85716 (520) 326-3070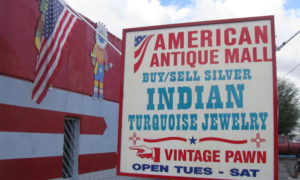 Tucson Antique Mall 1993 – 2023 © Schannep Ventures L.L.C. ALL RIGHTS RESERVED
⇓ ⇓ ⇓ Please click our "like" button on Facebook!