First of all, the following are photographs of Tucson Antique Mall antique fairs. Likewise, we conduct these outdoor sales from 1993 through 2009. Most noteworthy, these photographs pre-date digital cameras and camera phones!
Most interestingly, we conduct these events to attract new customers. Conversely, it also gives new dealers a look at our antique mall. Consequently, these events also allow our current dealers to clear out some merchandise. By the same token, this may be merchandise which has been around for a while, for sale at bargain prices.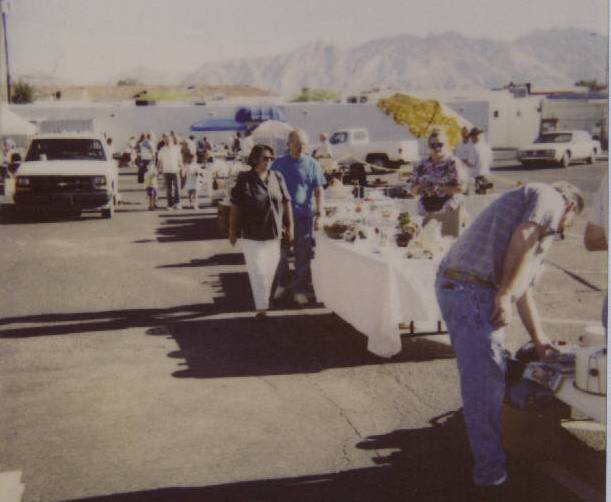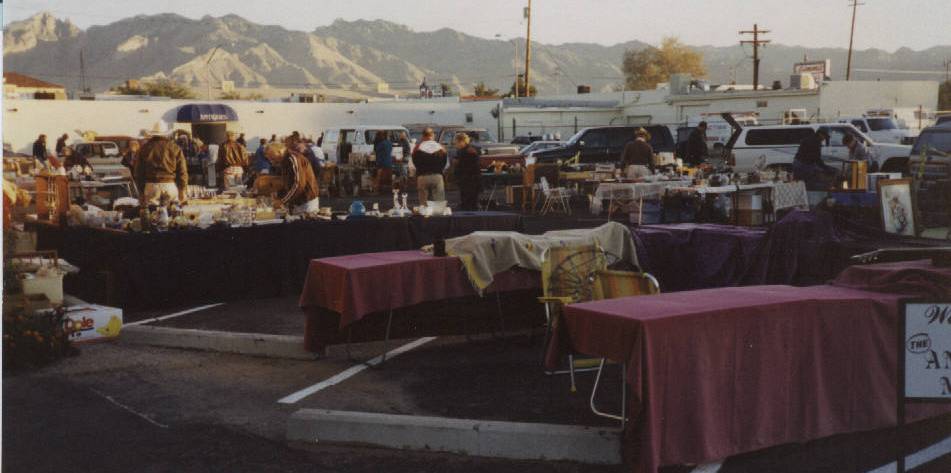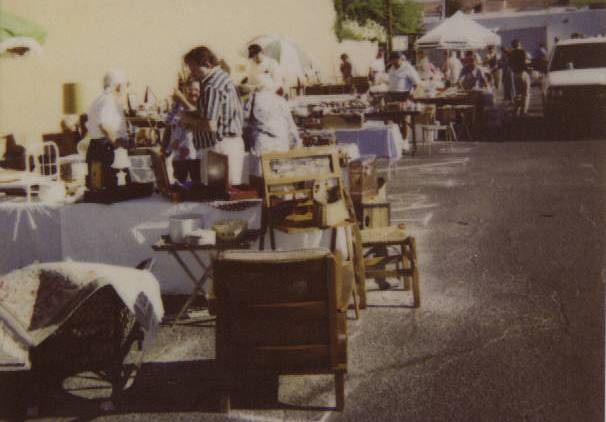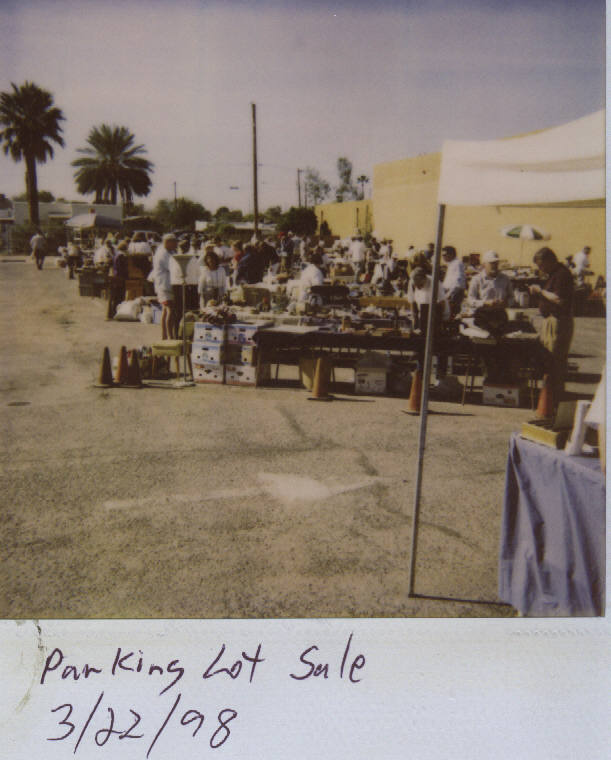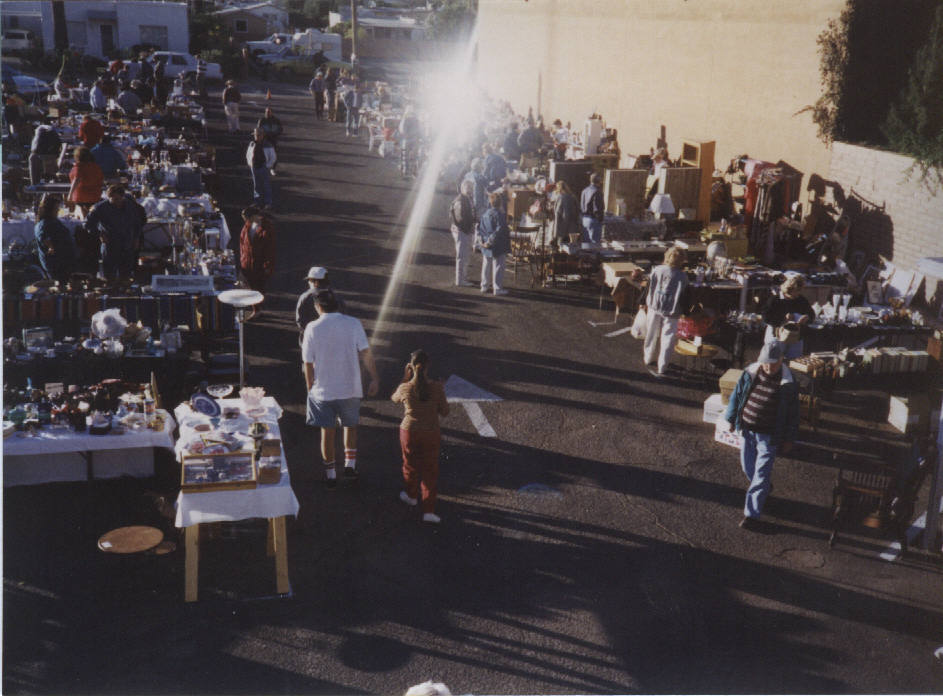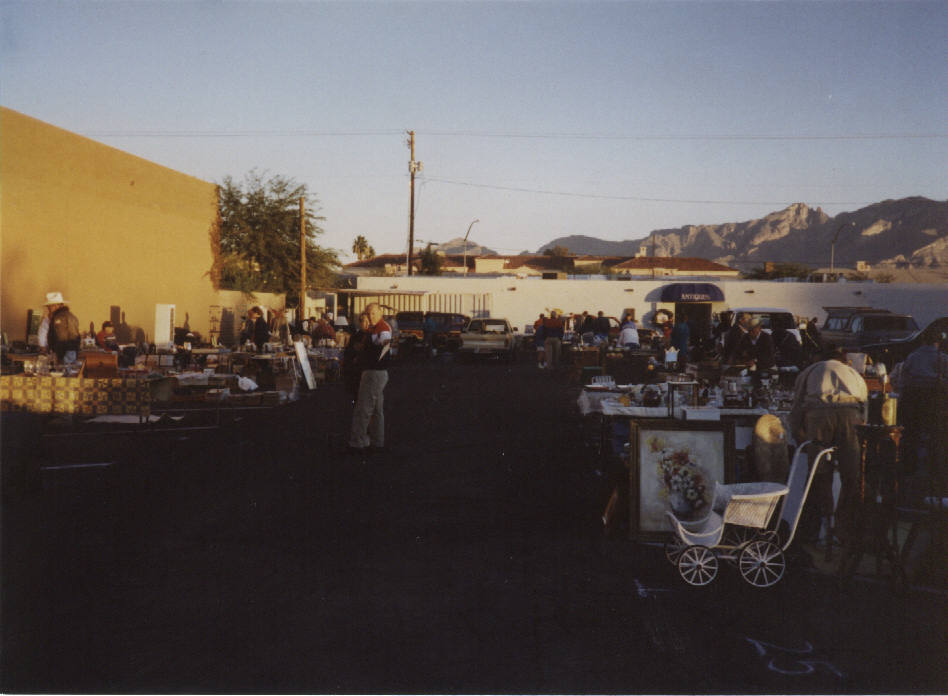 ---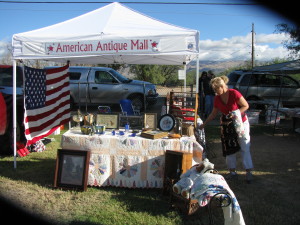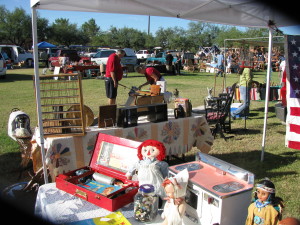 CLICK ON ANY PHOTO FOR A MAGNIFIED VIEW! ⇑ ⇑
These photographs are of Tucson Antique Mall conducting events in the winter and spring months from 1993 to 2001. These events took place mainly in the rear parking lot of the mall. Consequently, these gatherings were wildly successful with many dealers and many excited customers! Lines drawn in the parking lot divided the individual spaces, where dealers exhibit their wares. 
Most noteworthy, Pima County chose to get into the antique fair business and started funding and promoting antique fairs twice a month. We were not able to match their funding or advertising. Consequently, we unfortunately suspend our antique fairs. 🙁  
Click on any picture for a larger view of these nostalgic pictures!  In conclusion, who would think that our fairs are now nostalgic events in our memories?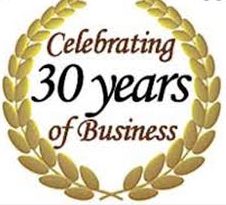 Tucson Antique Mall 1993 – 2023 © Schannep Ventures L.L.C. All Rights Reserved
⇓ ⇓ Please click the like button on Facebook!