Most noteworthy, the first thing you should know about us is that we use two business names. Subsequently, there are corresponding websites for our establishment, the American Antique Mall and the Tucson Antique Mall. Especially relevant, we use these two separate names for marketing purposes. We are Tucson's original and best antique mall, filling close to 7,500 square feet. Most notably, our mall has true antiques and authentic Native American Indian jewelry!
The following is recent print and internet article, which appears in the Antique Register about us. This publication is available state-wide and is on display in most antique shops. Hence, this publication changes to a new edition every other month.
---
First of all, this article informs the reader about the type of merchandise we carry. Most notably, we sell true antiques and real Southwest jewelry. Secondly, the article touches on the personal lives and background of the owner/operators of the Tucson Antique Mall. Finally, the the publication introduces the reader to our main business, the Native American Indian jewelry business.
---
In conclusion, Christy Schannep's photograph of a montage of jewelry is the cover of this issue of this bi-monthly periodical. The green jewelry on the cover is Nevada Turquoise. Nevada turquoise can be green color, as green is the color resulting from iron in the Nevada's soil. In contrast, Arizona turquoise tends to be blue due to the copper content in the soil where the turquoise forms.
Royston turquoise is the majority of the turquoise on the Antique Register cover. You can learn more about us and our relationship with Royston turquoise from our sister website: turquoiseland.
We hope you enjoy the article and learn more about us, but more importantly, we would love to meet you in person. Please check our calendar for days and hours of operation, as it varies between summer and winter.
---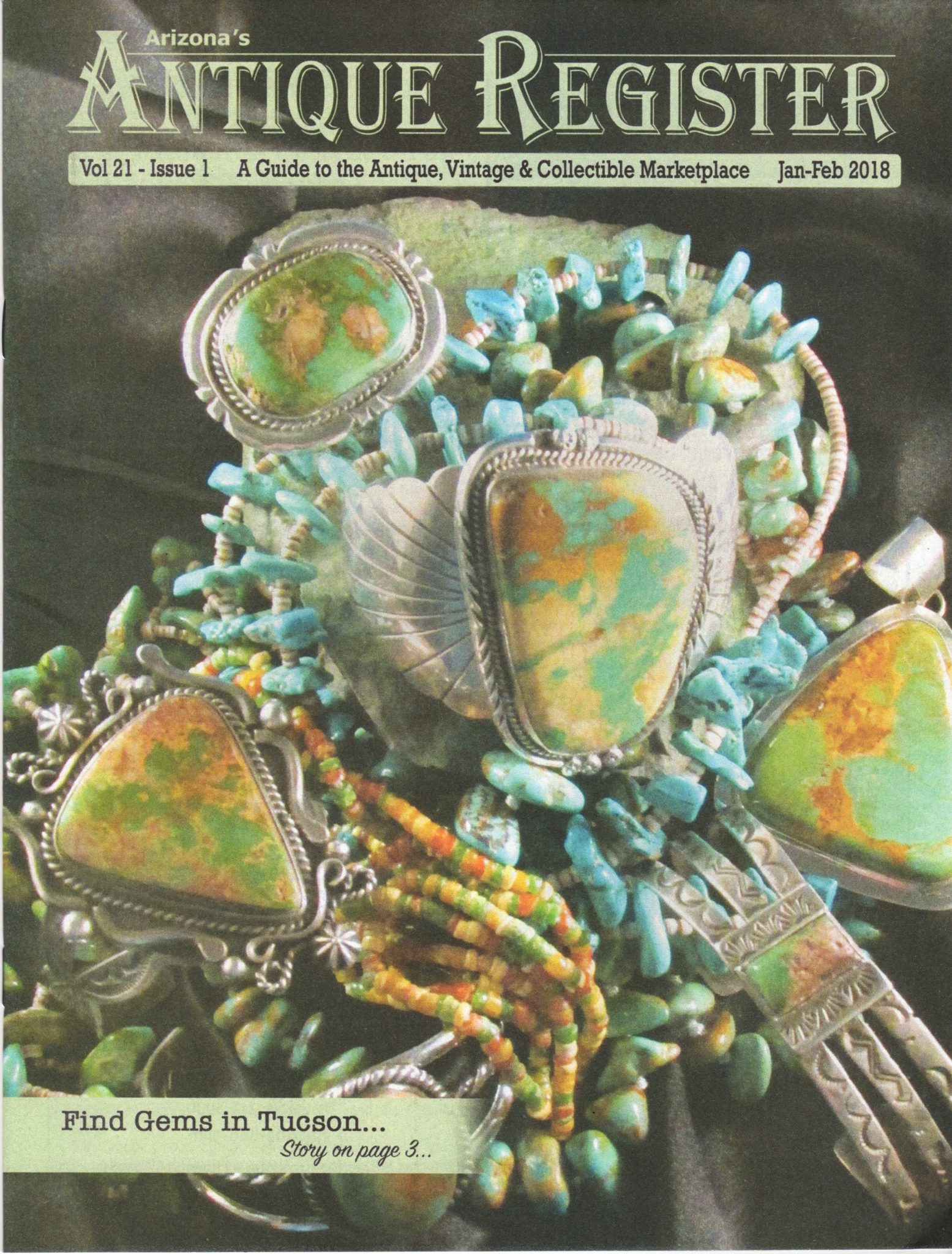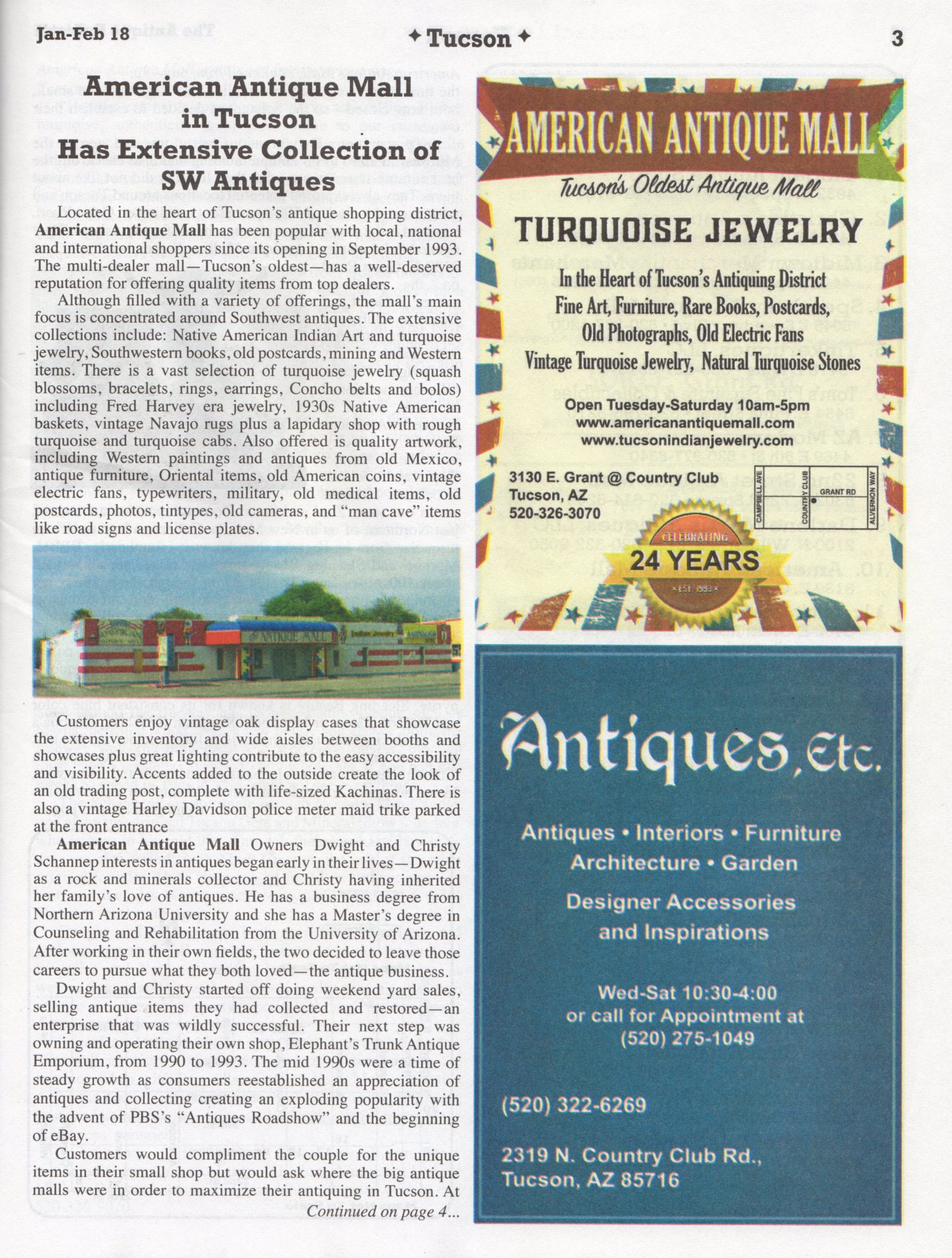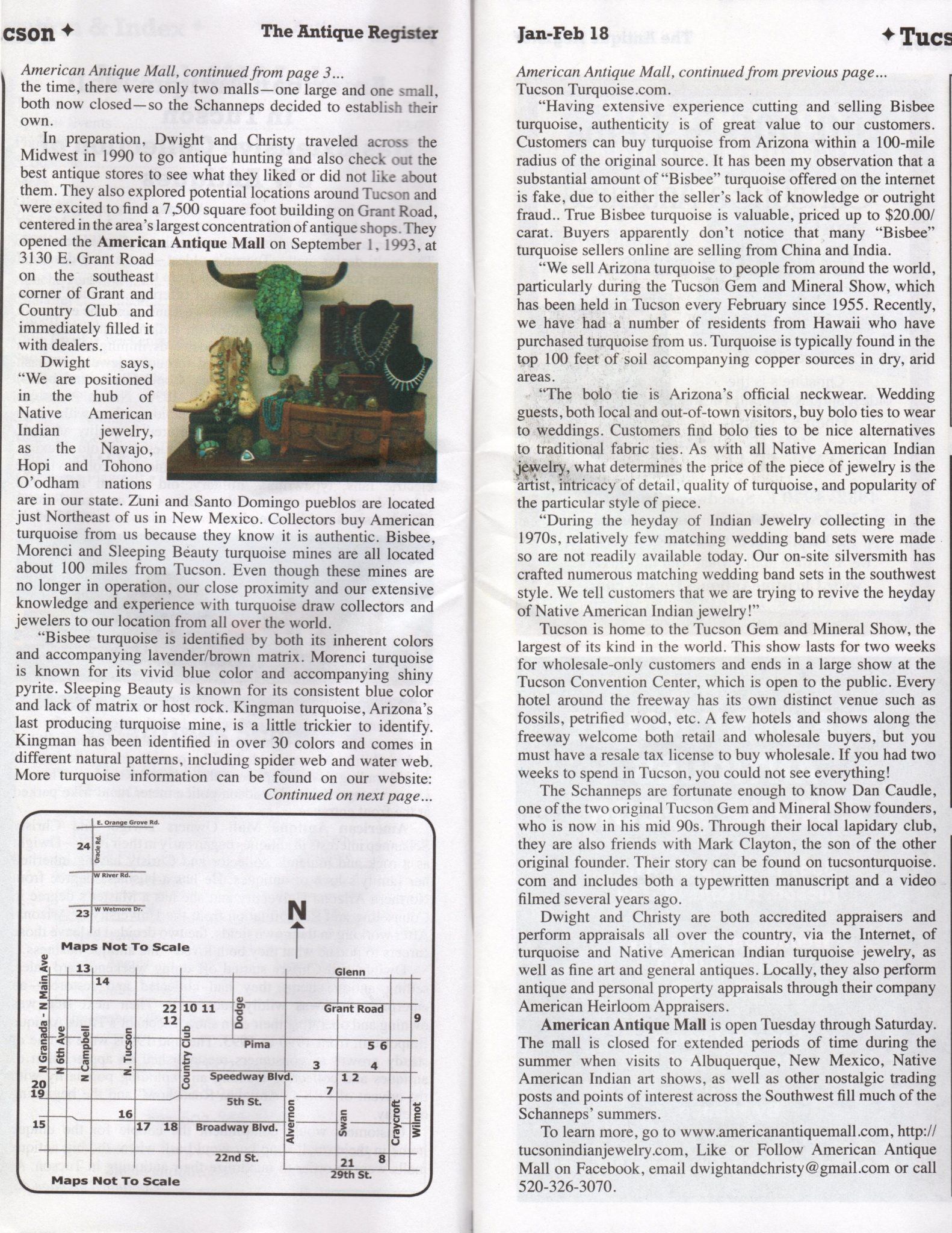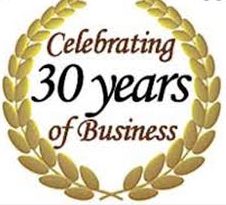 Tucson Antique Mall 1990-2023 © Schannep Ventures L.L.C. ALL RIGHTS RESERVED