American Antique Mall Local News Coverage from Dwight  on Vimeo.
The following are commonly asked questions and answers. Having been in the business in Tucson for 30 years, we probably are asked to answer many more questions than most stores:
Question: When did  "Tucson's Oldest & Best Antique Mall" open?
Answer: September 1st, 1993.
Question: What makes your mall different from other antique malls?
Answer: In contrast, we specialize in quality antiques from quality dealers.  Dealer's items are not "warehoused" yard sale type items. We discourage BEANIE BABIES, PAPERBACK BOOKS, AND VHS TAPES THAT ARE OFFERED AT OTHER "ANTIQUE MALLS"
Question: Do you buy antiques? 
Answer: YES …  

We buy
gold and silver jewelry, turquoise jewelry

old photographs and postcards mainly of Tucson or Arizona

mining items and Native American Indian items. We try and buy items pre-1940.

We buy some furniture, but not large bedroom sets or dining room sets.

In general, we do not buy glass, china or linens.
Question: Is your staff knowledgeable about what their selling?
Answer: Yes, our staff has 30 years of experience in the field. Dwight and Christy are the owners, and are always at the Mall during store hours.  First of all, they each have extensive experience as antique and fine art appraisers.
Question: Do you locate items for customers?
Answer: Certainly we offer a  "want" list and will keep an eye for the item(s) you are seeking!
Question and answers: What are your days and hours of operation?
Answer:   Our typical days and hours of operation in the Winter is Tuesday through Saturday 10:00 a.m. to 5:00 p.m. (Closed Sun – Mon) In contrast our Summer hours are typically Thursday through Saturday, 10 a.m. to 5 p.m. (Closed Sun – Wed). As a result, our days and hours change between winter and summer. Consequently, it is best to check our American Antique Mall website for our up-to-date hours and days of operation.
Question: Why check the American Antique Mall website calendar for the Tucson Antique Mall's days and hours of operation?
Answer: For marketing purposes, we own websites for both names.
Question and answers: Can you e-mail me in advance for special sales or events?
Answer: Yes, just send us an e-mail requesting inclusion to our announcements! WE CERTAINLY WON'T SELL OR FORWARD YOUR INFORMATION! Hence, just send us a note at dwightandchristy@americanantiquemall.com.
Finally, if you have any more questions that you wish to have answered…just contact us!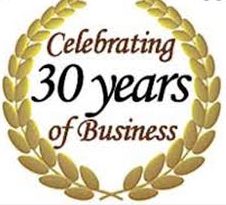 Tucson Antique Mall 1993 – 2023 © Schannep Ventures L.L.C. ALL RIGHTS RESERVED